With the European open banking market maturing, we are seeing a slowdown in the overall growth of newly regulated TPPs. In 2020, the average quarterly growth in the EEA was 16%. In 2021 it had dropped to 6% and, last year, the quarterly growth averaged 3%. It is not surprising therefore that in the first quarter of 2023, this trend has continued and the total number of TPPs only increased by three, taking the total to 356, a growth rate of just under 1%. 
In the UK, which has over 200 regulated TPPs, we've seen a slight decline in newly regulated entities since mid-2022 due to mergers and acquisitions alongside failed business models. The number of regulated TPPs in the UK (including one in Gibraltar) now stands at 203, two less than at the end of 2022. This brings the overall number of TPPs in the EEA, the UK to 559, one more than at the end of 2022.
Despite the slowdown in overall net growth, there is still plenty of activity at a market level. During Q1 2023, 8 new entities from across the EEA and the UK gained regulatory approval to provide open banking services and 7 TPPs lost their permissions. And, as we have seen in previous quarters, passported growth continues with 7 countries gaining 3 or more Passported-In TPPs.
TPP Tracker Country Breakdown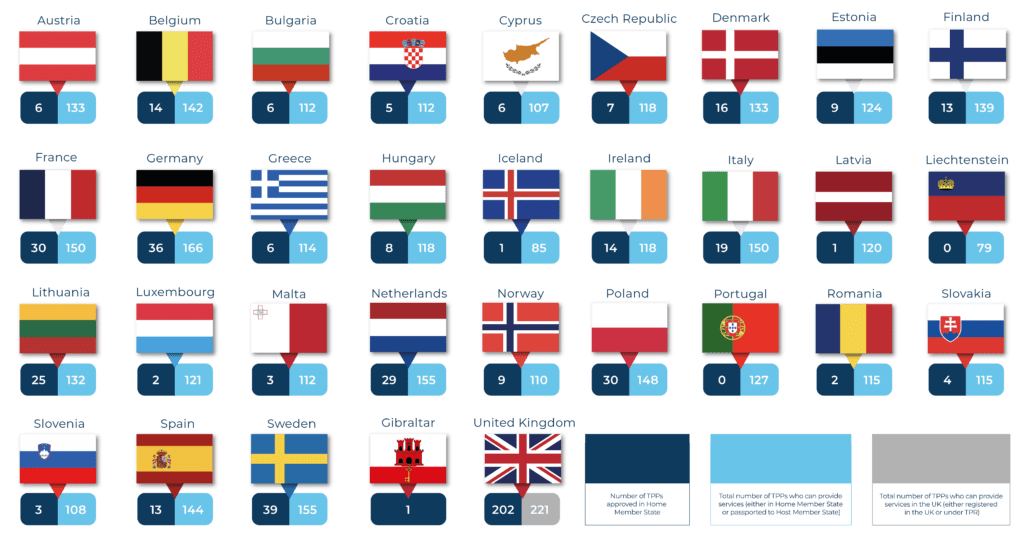 Q1 Highlights
Sweden once again has the highest number of Home TPPs (39), increasing its lead over Germany.
Italy and Spain are joint highest by Passported-In TPPs (131), followed closely by Germany (130).
TPPs from Belgium (1), Cyprus (1), Denmark (1), France (2) and Sweden (2) gained regulatory approval during Q1 2023.
TPPs from 4 countries had their permissions removed: Belgium (1), Lithuania (1), Slovakia (1) and Sweden (1).
France had the highest increase in Home TPPs this quarter taking its total from 28 to 30, ranking it 3rd alongside Poland.
Passported-In TPPs increased by 4 in Belgium and a further 6 countries gained 3 passported TPPs (Austria, France, Germany, Italy, Luxembourg and the Netherlands)
Number of Countries with More Than 100 Passported-In TPPs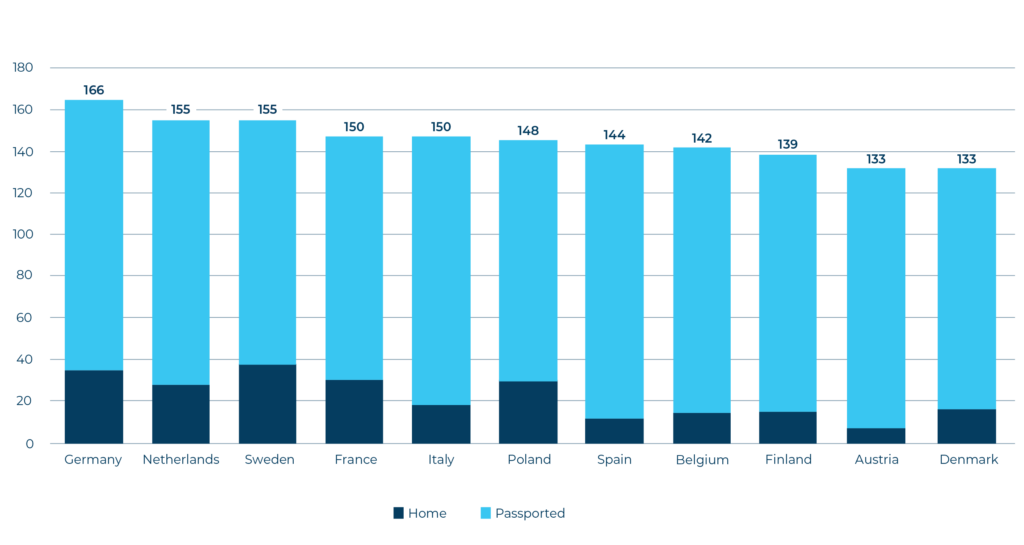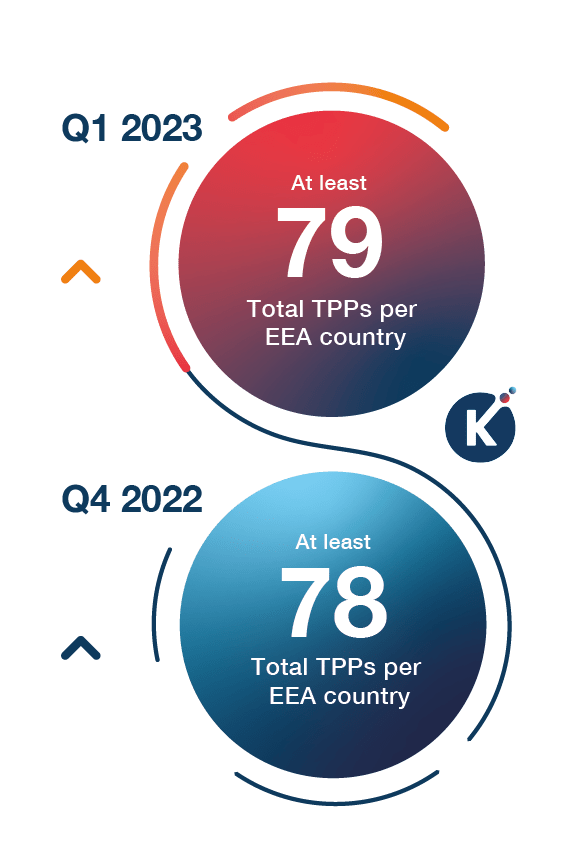 TPPs passport within
the EEA
(of the 356 total number)
(per EEA country on average)
increase in
passported-in TPPs
Countries with <100
Total TPPs
(per EEA country on average)
The proportion of TPPs passporting their Open Banking services into other EEA markets remains largely unchanged at just under 50% of the total.
There has been an increase of 23% (from 93 to 114)  in the average number of Passported-In TPPs per EEA market since March 2022. This is slightly lower than the yearly increase reported last quarter (30%), demonstrating maturity and consolidation in the market.
Iceland and Liechtenstein remain the only two countries in the EEA with less than 100 Passported-In TPPs, this is unchanged from the end of Q4 2022. But when comparing the data with this time last year, a marked difference can be seen. At the end of March 2022, two-thirds of all EEA markets had less than 100 Passported-In TPPs.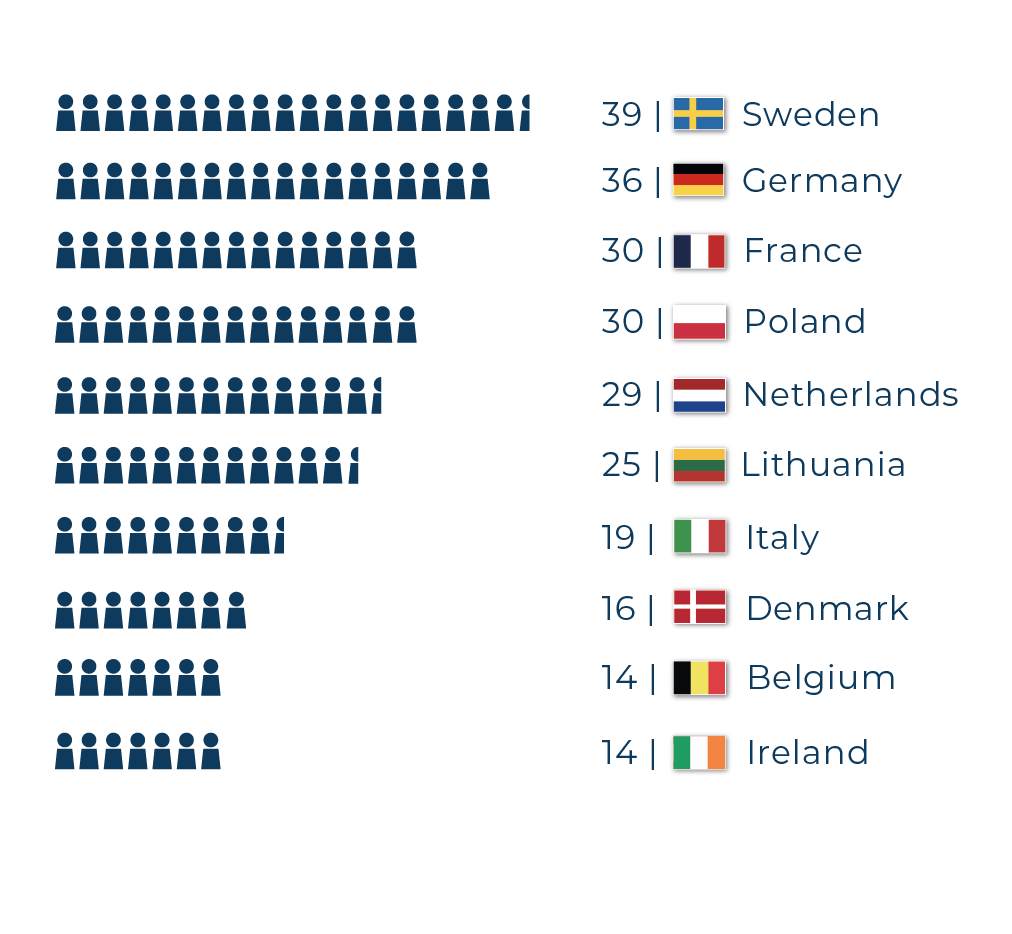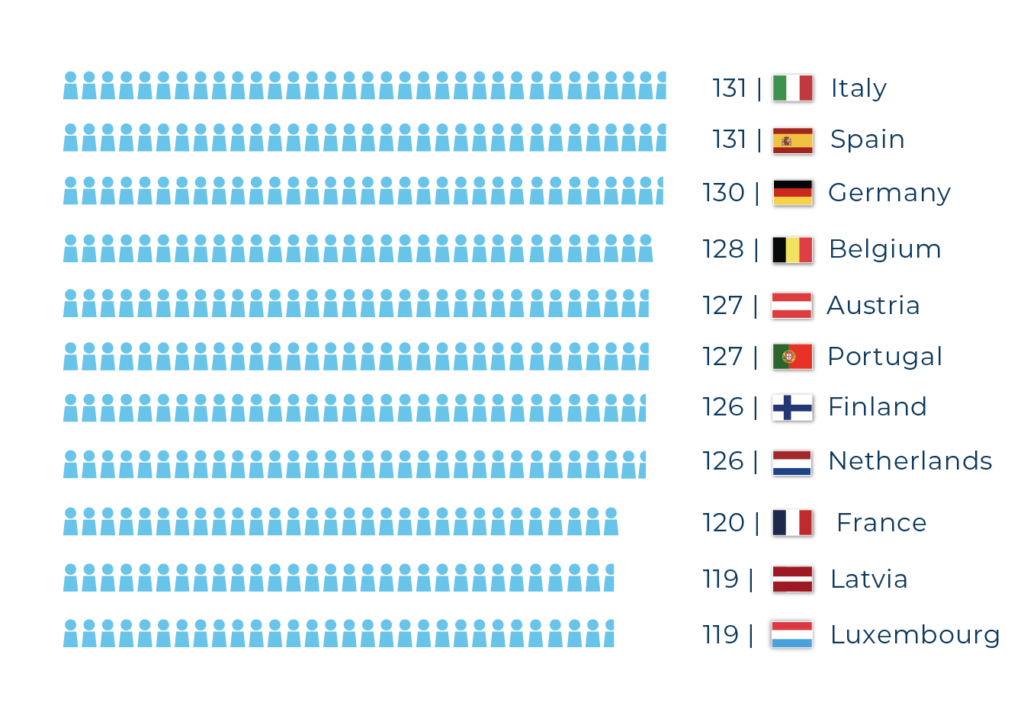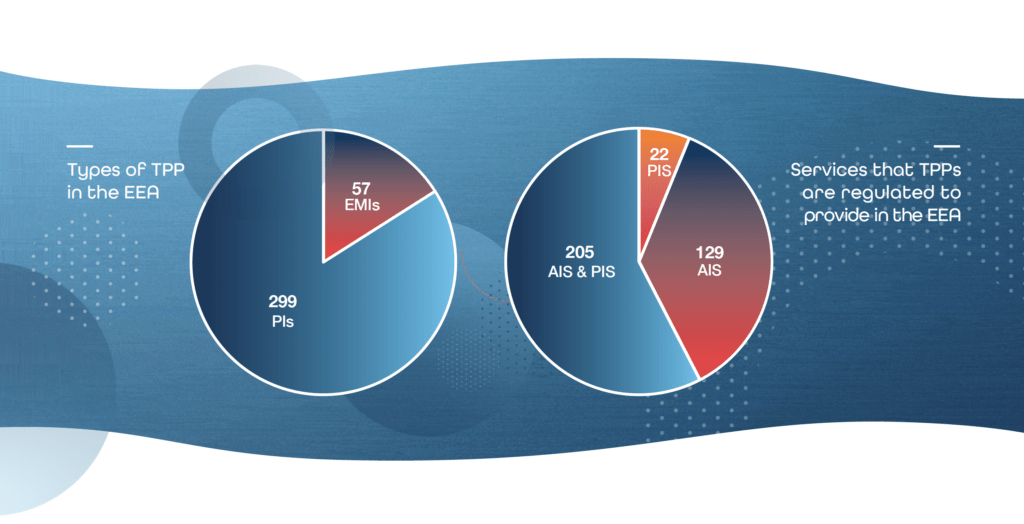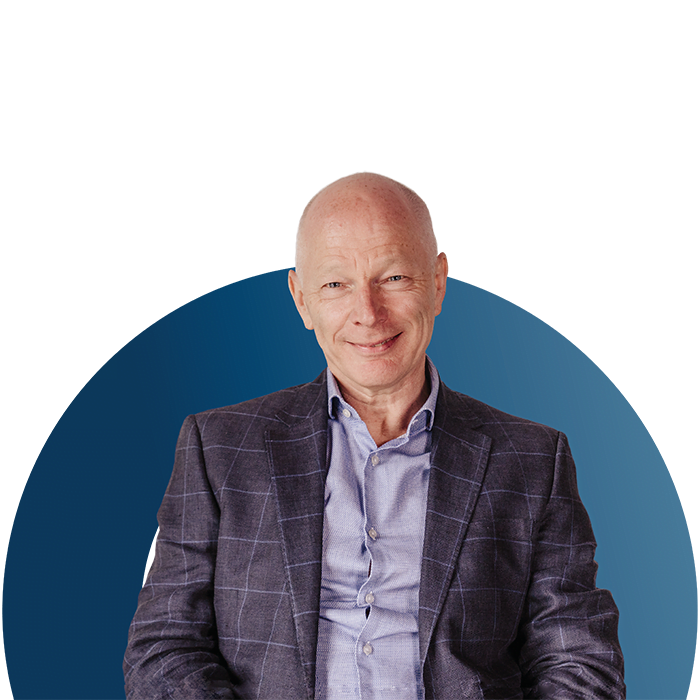 If you'd like a PDF copy of the Konsentus TPP Open Banking Tracker, please fill in the form below: