A year after the implementation of PSD2 open banking, the demand for innovative products and services from newly regulated entities continues to rise with 49 new TPPs being approved during Q3 taking the total number to 410 – an increase of 13.6%.
However, we've also recorded 3 TPPs being suspended over the past three months, lowering the total number for Spain and Estonia.
With only three countries now without a Home regulated TPP, the numbers are looking very different from a year ago. Clearly from what we've seen in terms of API calls recorded in the UK, open banking is starting to take off as customers enjoy reduced friction in the customer journey and better access to their financial data and funds.
A total of 410 TPPs are approved to provide services across the EEA
The number of TPPs in Norway has increased by 200%
Each country in the EEA has at least 85 TPPs approved to provide services due to passporting rules
93% of TPPs are registered either as an AISP or AISP & PISP. Only 27 (7%) of the 410 TPPs are registered as PISPs only
Latvia now has a TPP regulated by its Home NCA, leaving only 3 countries (Malta, Portugal and Romania) in the EEA with no home approved TPPs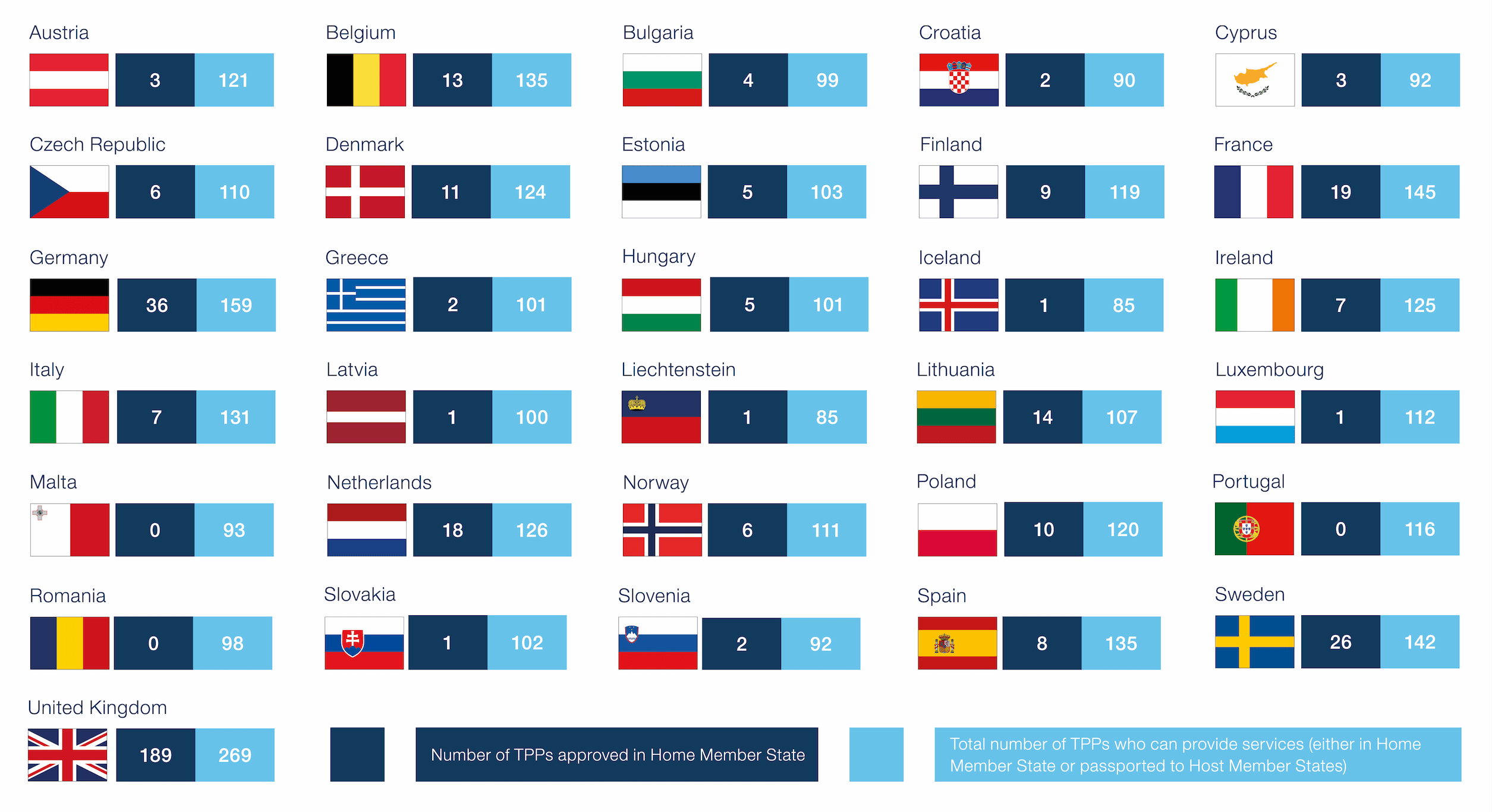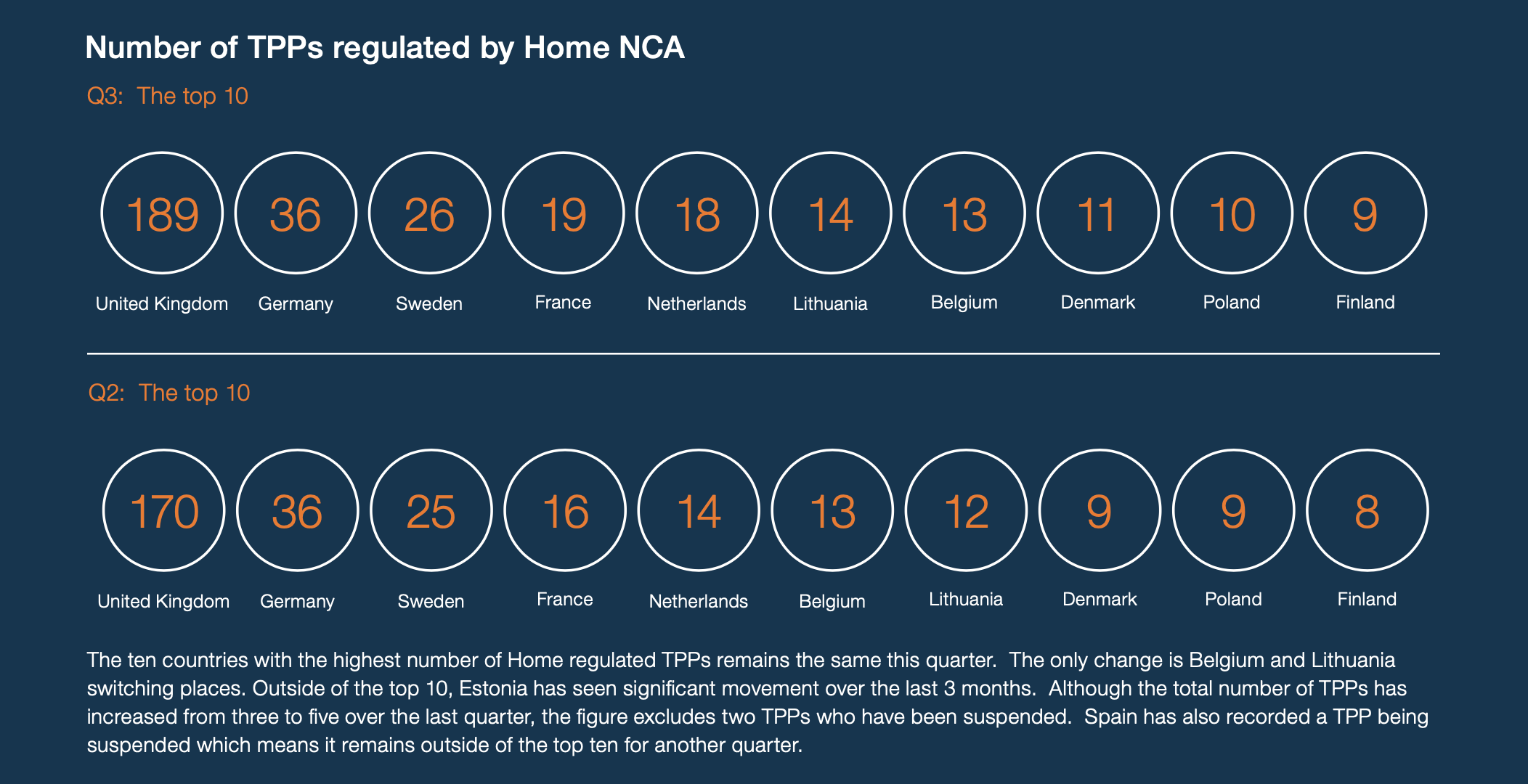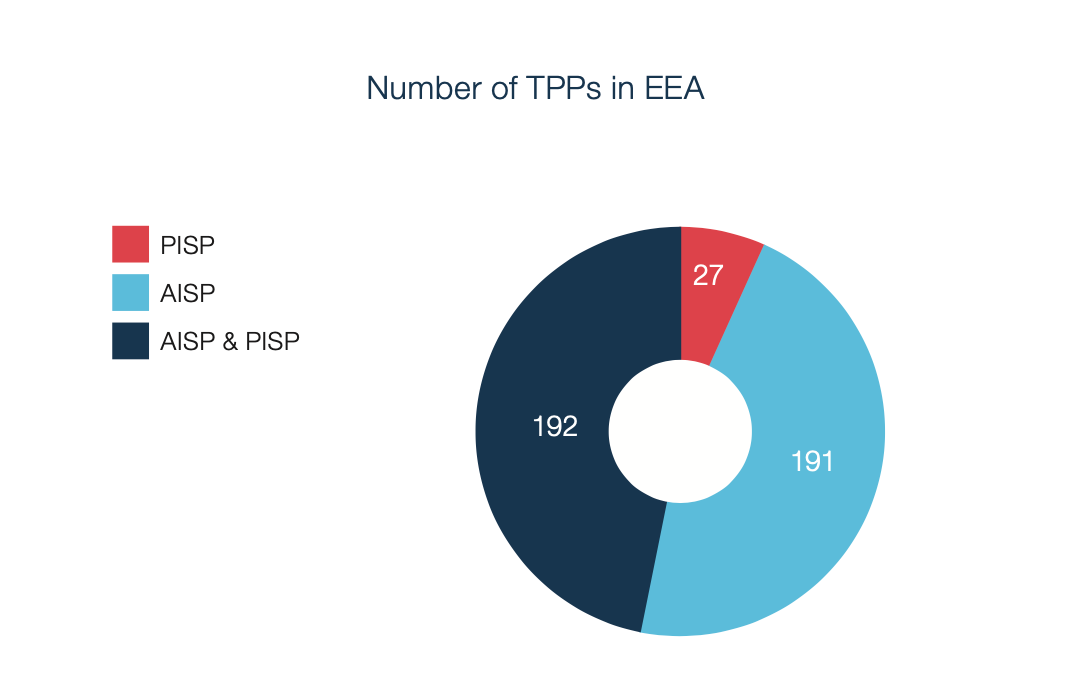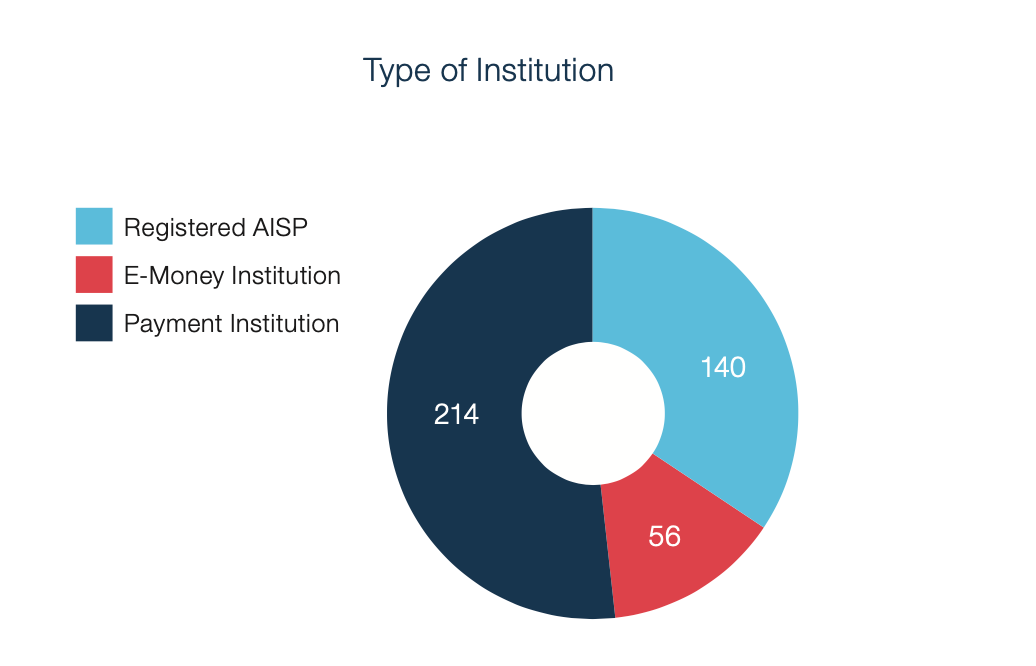 As seen in Q2, nearly half of all TPPs are registering to offer account information services as well as payment initiation services. Of the newly regulated Fin Techs, one-third are choosing to be registered as AISPs only – a lighter regulatory process.*
*'Payment Institution' means a legal entity that has been granted authorisation to provide and execute payment services which are not connected to taking deposits or issuing electronic money.
Note: these figures do not include Credit Institutions acting as TPPs or CBPIIs.
We closely predicted what the total number of TPPs would be at the end of Q3 2020, falling short of the overall number by only seven.
We anticipate that by the end of the year, we will reach a total of 464 TPPs This includes 40 TPPs in Germany, 28 in Sweden, and 21 in both the Netherlands and France.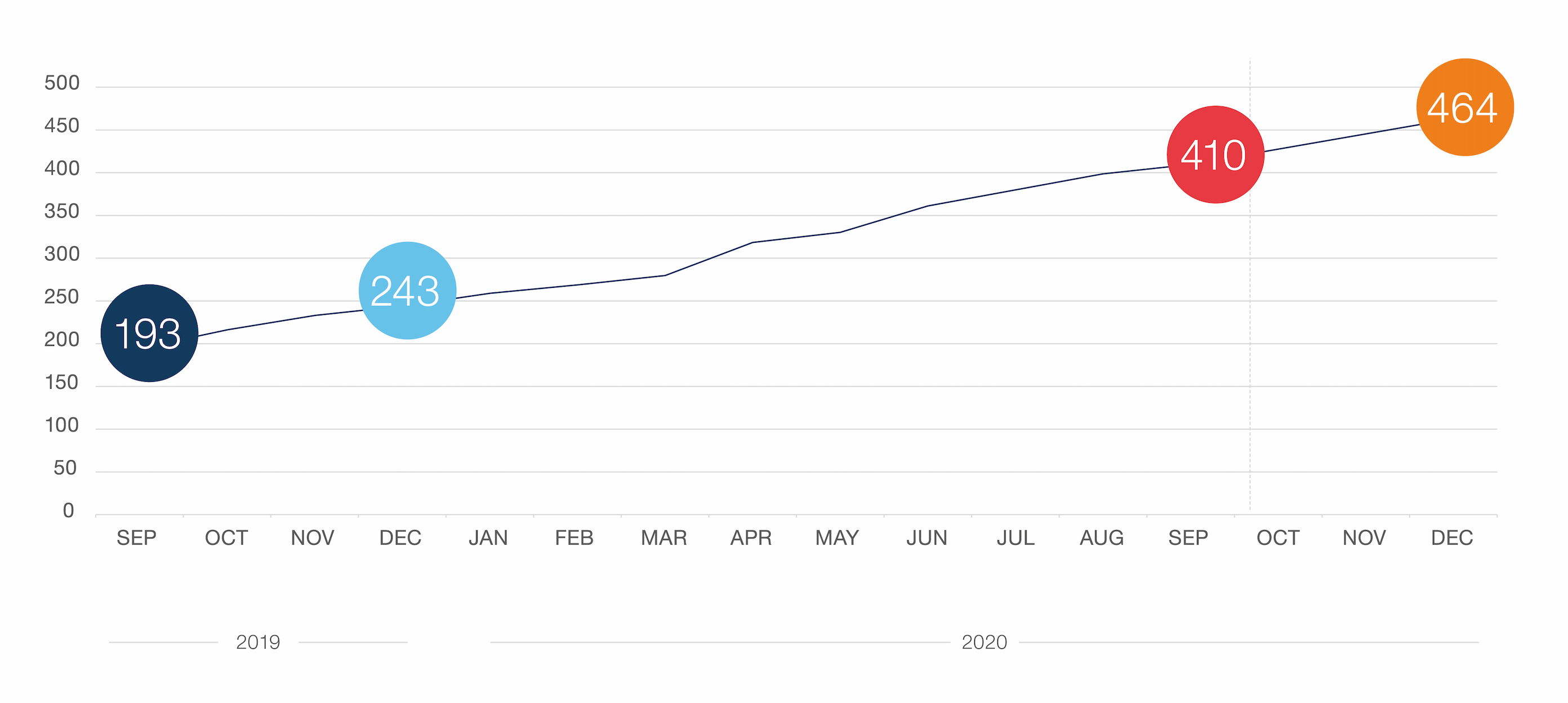 API calls across the EEA
In terms of transaction volumes, we expect a total of 3.1bn* open banking API calls to be made across the EEA each month by the end of December 2020.
The UK is expected to be seeing transaction volumes of 907.5m per month, Germany 542m and France 353m.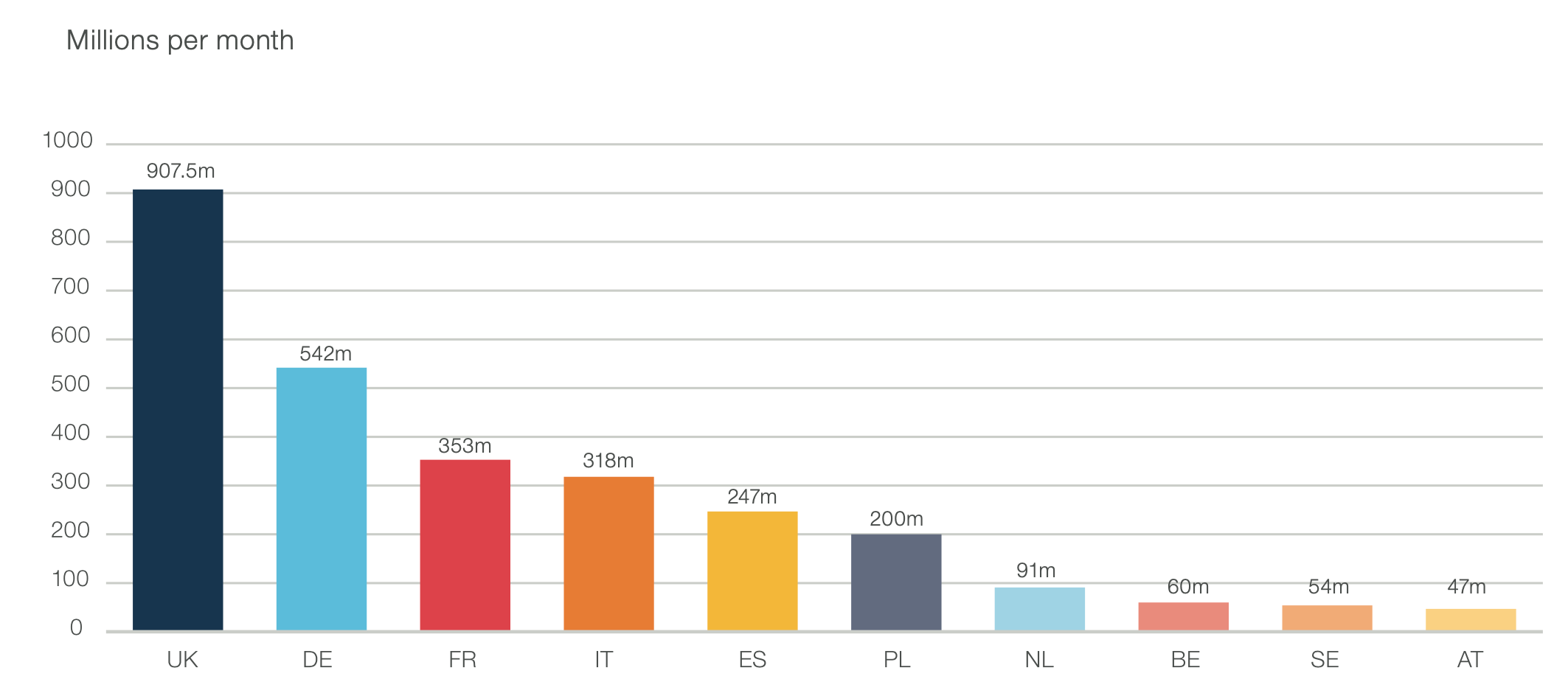 By the end of the year, 23 out of all 31 EEA countries (74%) should be experiencing over 5m API calls per month, with 21 of these over 10m API calls per month.

"This quarter, what stands out is the increase in the number of TPPs passporting to other countries. This demonstrates that there is consumer demand for innovative products and services – regardless of jurisdiction. Also, with three TPPs being suspended this quarter, the importance of real-time checking before granting access becomes ever more evident"
Mike Woods (CEO) Konsentus
*Based on reaching a 20% adoption rate by December 2022. This is in excess of the 2.8bn – 3bn figure we quoted in our article: 'API calls – what lies ahead' as we have been able to use recently published updated UK data to revise our calculations.