Keeping Open Banking Safe and Secure with guest John Broxis, by George Aliferis CEO Fintech Files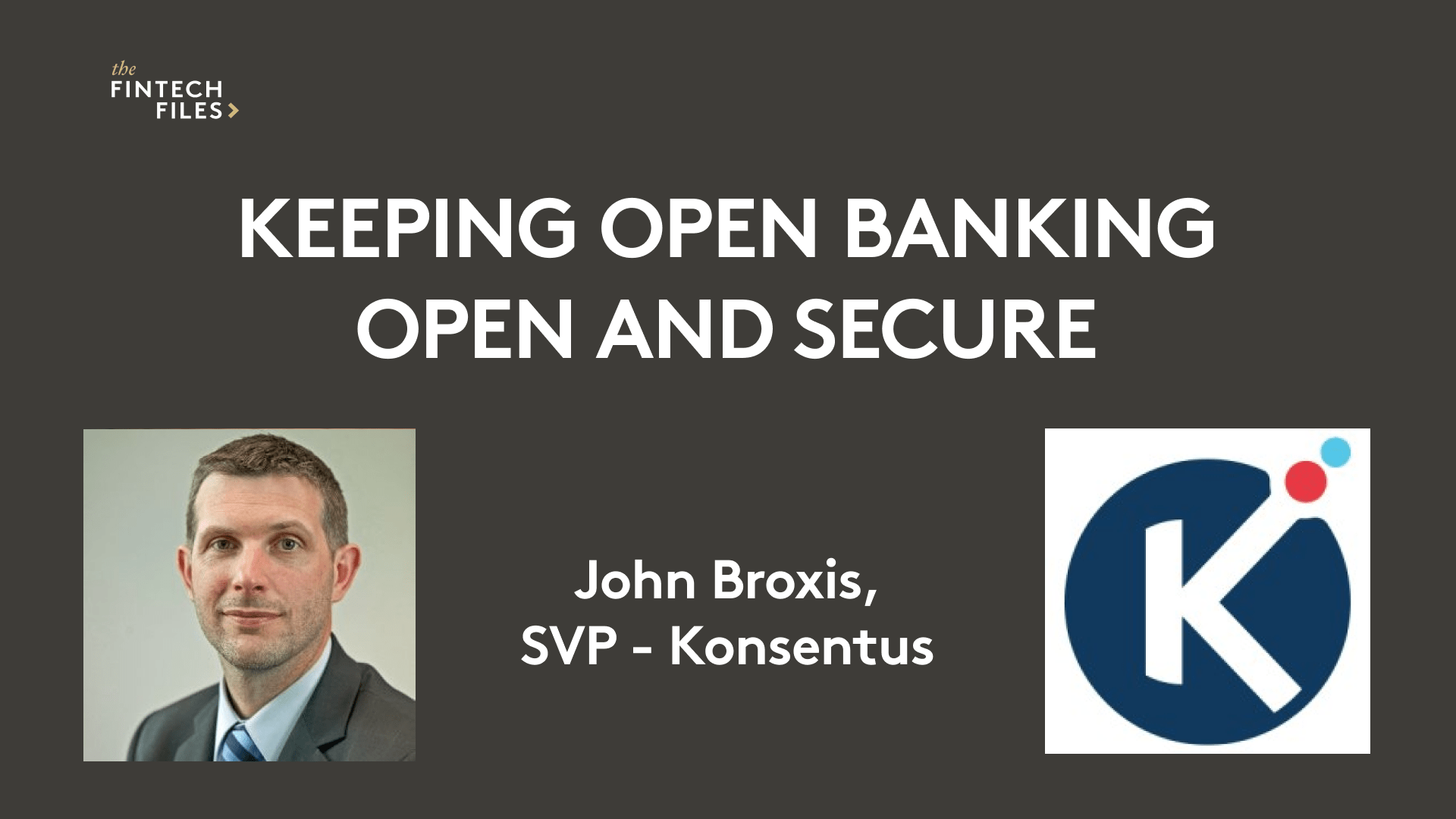 This episode continues to explore the world of open banking and what it means to keep it safe and secure for both the users and for those that provide data and services.
The episode explores the following:
00:00 The paradox of Open Banking
04:34 The origins of Open Banking and PSD2
06:20 What is required for Open Banking to develop
08:10 The need for a bouncer in an open banking world: Konsentus Verify
12:30 How banks can use the Konsentus API
15:19 What Konsentus is building behind the scenes
19:30 The regulatory and operational risks of Open Banking
23:08 Exciting developments using Open Banking
21:38 Advice for compliance officers
25:34 John's alternative career and ideal holiday destination
About The Fintech Files:
The Fintech Files is a podcast dedicated to helping the Fintech industry navigate the threats and opportunities of the 2020s. Each episode features an interview with an executive or thought leader, discussing topics like marketing, growth, sales, culture, career and more. If you're looking to overcome your growth challenges and discover new ideas to engage with your prospects and clients or learn best practices from B2B Fintech experts, this show is for you.
The Fintech Files is brought to you by Orama and hosted by George Aliferis.